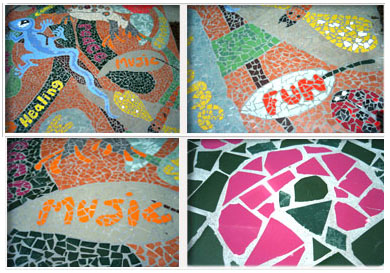 ---
Marriage Preparation
If you would like to be married at St. Bede's the first step is to meet with the parish priest.
You will then be required to participate in a marriage preparation course facilitated by Anglicare. This preparation involves a relatively small commitment in relation to preparing for a lifetime partnership.
Marriage preparation courses are designed to strengthen and affirm relationships. No relationship is perfect. We are able to grow closer together and to learn how to love and be loved more fully.
https://anglicaresa.com.au/children-families/relationships-2/family-relationship-support/
These courses aim to facilitate that through;
reminding you of the strengths of your relationships
developing areas that need work
teaching about managing conflict
improving communication skills
encouraging you to enjoy and bring out the best of one another
For more information please contact:
The Rev'd Gwilym Henry-Edwards (Locum tenens)
Ph: 0497 079 420
Parish Office

200 Military Road, Semaphore
Ph: 8449 5064
Mail: PO Box 111, Semaphore, SA 5019

Download the Confirmation of Marriage Plans Form
---
Wedding Arrangements

The Celebrant
Fr Gwilym is not licensed as a Government Marriage Celebrant. Two options are open:
An alternative Anglican Priest is available to conduct the preparation, and to deal with all administrative matters as well as to conduct the Wedding.
Fr Gwilym is available to conduct a Blessing of Marriage. This would take place after a civil marriage has been registered by a civil celebrant.
The Service
Ideally weddings are sacred occasions that are formal and meaningful, but relaxed. They are not meant to be performances, but occasions to be enjoyed by everyone, especially the bride and groom! The service is usually between 30 – 45 minutes. The form of service is from the current Australian Anglican prayer book and can be adapted. You will be given a copy to go through and discuss with the Celebrant. Couples usually print off orders of the service for guests, either:
the whole service or
only the parts that everyone says, with the section headings
Please show the Celebrant a draft copy before printing!
Music
The Church may be able to provide a musician for a fee or suggest other musicians such as a vocal soloist, pianist, guitarist, or string quartet. Other music is optional.
Reading
Readings usually include one from the bible, but you may have more. Readings from other sources (e.g. contemporary, Shakespeare, a poem) can be used as well, as long as they convey an appropriate message.
Pew decorations
Are fine, but no pins, blue tack, sticky tape thanks.
Flowers
If you wish to have fresh flowers in the church for the wedding you are welcome either to purchase arrangements from a florist and arrange for them to be taken to the reception venue or to make your own arrangements using the church vases and urns.
Confetti
Please ask your guests not to use confetti. Rose petals are fine.
Rehearsal
This is usually the Thursday prior to wedding around 6.00 pm.
Administrative Matters
All legal paperwork is organised for you by the Celebrant.
Notice of Intention of Marriage (Blue) form
It is a legal requirement that this form must be signed and witnessed by the Celebrant between 3 months and 1 month  prior to the wedding.
Birth Certificates
It is a legal requirement that these must be sighted by the Celebrant before the wedding.  Extracts are not legally acceptable.
Hall hire for a Reception
See our Hall Hire page for details of hall and hiring costs.
Summary of Costs
For weddings booked after 10th January 2023, the cost is $1000, which comprises the church fee of $700 and the Celebrant's fee of $300. Fees for the marriage of Parishioners are negotiable. The church is booked for a wedding upon receipt of a deposit of $200 paid into the Parish's account. BSB 705077, Account 40064. Do not forget to include identification with the deposit.
Changing your name?
For legal requirements see – https://www.sa.gov.au/topics/family-and-community/births-deaths-and-marriages/certificates/apply-for-a-change-of-name-certificate