Bede's Bazaar is now operating :
Monday, Thursday, Friday from 10.00 am to 3.00 pm.
Tuesday and Wednesday, 11.00 am – 3.00 pm.
Please note that Covid Rules will need to apply to ensure safety for all].
---
Bede's Bazaar – St. Bede's Hall, 200 Military Road, Semaphore.
---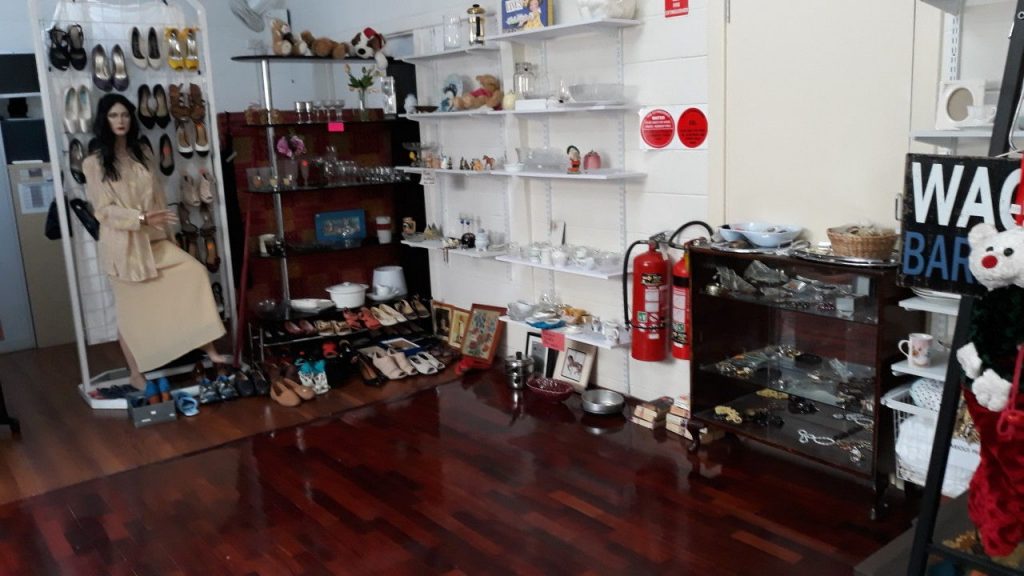 ---
---
Opening in October 2006, Bede's Bazaar moved into a new
era, with a new home in the mainstreet of Semaphore.
As of 26 February 2018, the Bazaar moved back to the recently refurbished St. Bede's Hall, 200 Military Road, Semaphore.

The Bazaar stocks bargain gear, creme de la creme fashions and some novelty gifts. The new home means Bede's Bazaar is better able to serve the needs of the local community.

For over 30 years, Bede's Bazaar, based in the Crypt of St Bede's Church, has served as outreach to the local community.
Many unbeatable bargains of secondhand clothing and household goods have been sold to happy customers.

We would like to encourage you to do a Spring clean and pass on any quality clothing or small household goods to help us stock the Bazaar. (Please note no furniture and no electrical goods).
For further information contact St Bede's Parish Office on 8449 5064.