We are happy to be open again for our loyal customers from Thursday 11th June, from 10.00 am – 3.00 pm on Thursdays and Fridays only until week commencing Monday 6th July, when 5 day trading will re-commence. (These times will be subject to change as restrictions continue to ease, and with the availability of volunteer staff. Flags will be outside when the Bazaar is open).
---
Bedes Bazaar – St. Bede's Hall, 200 Military Road, Semaphore.
---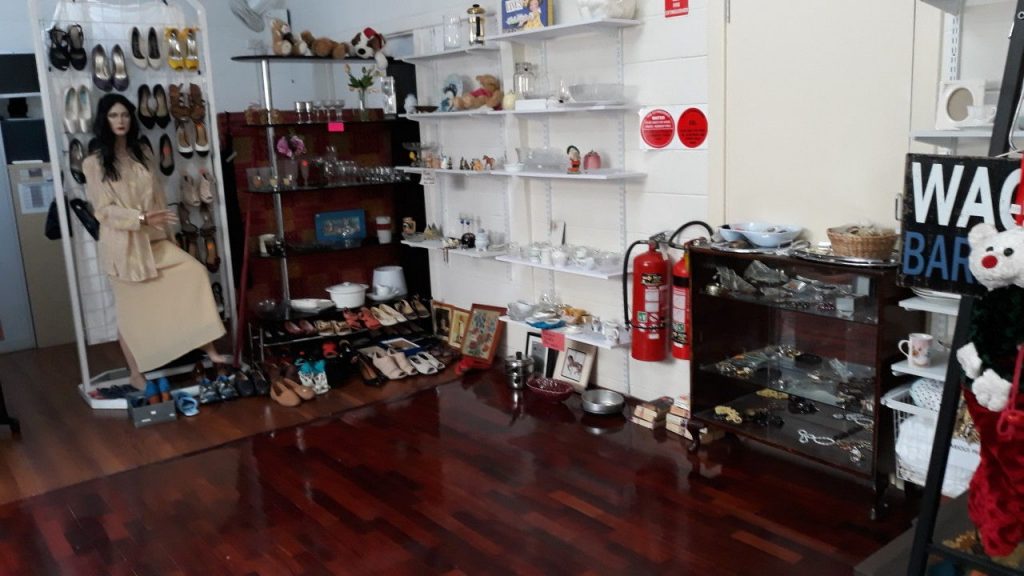 ---
---
Opening in October 2006, Bede's Bazaar moved into a new
era, with a new home in the mainstreet of Semaphore.
As of 26 February 2018, the Bazaar moved back to the recently refurbished St. Bede's Hall, 200 Military Road, Semaphore.

The Bazaar stocks bargain gear, creme de la creme fashions and some novelty gifts. The new home means Bede's Bazaar is better able to serve the needs of the local community.

For over 30 years, Bede's Bazaar, based in the Crypt of St Bede's Church, has served as outreach to the local community.
Many unbeatable bargains of secondhand clothing and household goods have been sold to happy customers.

We would like to encourage you to do a Spring clean and pass on any quality clothing or small household goods to help us stock the Bazaar. (Please note no furniture and no electrical goods).
For further information contact St Bede's Parish Office on 8449 5064.
Diary Dates 2020
On our Worship at Home Page, you will now find links to Sunday Zoom Services, and the weekly pew sheet. We hope you find these resources useful as a way of staying connected as a community during this time when we are unable to gather.

Please check our What's On Page for any new information and announcements regarding the Corona Virus, and implications for us here at St. Bede's. A special Prayer Request is currently on that page.
If you have any special prayer requests at this time, please let us know by email [stbedessemaphore@bigpond.com] or leave a private message on our facebook page.